Back Home
Tammy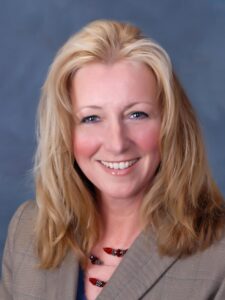 Tammy Lambert
REALTOR® ; Property Management
937-339-2300
554-8898
Fax : 937-339-8051
Tammy Lambert joined the team at Bruns Realty Group in the first quarter of 2017 and specializes in the lease, sale, and property management of third party commercial real estate throughout the Miami Valley. Licensed in 2005, Tammy brings a wealth of experience, an extensive network of contacts, and a strong working knowledge of the procurement and the disposition of commercial real estate.
She has a long history of working with national, regional, and local retailers through various affiliations, such as the International Council of Shopping Centers, to acquire tenants for shopping center owners, land owners, and sellers. Tammy has assisted in the re-purposing of historical buildings and the redevelopment of vacant sites for both retail and office users. She has also managed retail, office, and multi-family properties since 2007.
As multi-family sales continue to explode in the current investors' market, Tammy's focus now includes a strong emphasis on representing buyers nationwide. She has developed a client portfolio whose buying power far exceeds $100 million dollars.
As an active member of the Dayton Area Board of Realtors, Tammy has served on the Committee of the Commercial Industrial Group. She is also a member of the National Association of Realtors and the Ohio Association of Realtors. She holds an Associate's degree from Sinclair Community College. As a long-time Dayton resident, Tammy has worked with various city officials as well as State and Federal officials in redevelopment initiatives supported by a wide range of tax credits and subsidies or abatements.